A water features can bring immeasurable happiness. Whether it's a river, a pond, a pool for swimming, or a puddle for splashing in, there's something quintessentially human in taking delight in water, whether it's simple aesthetic pleasure, or recreational entertainment, or even scientific fascination. But a water feature isn't just a hole filled with water, it has features of its own, and those features are worth taking time to consider.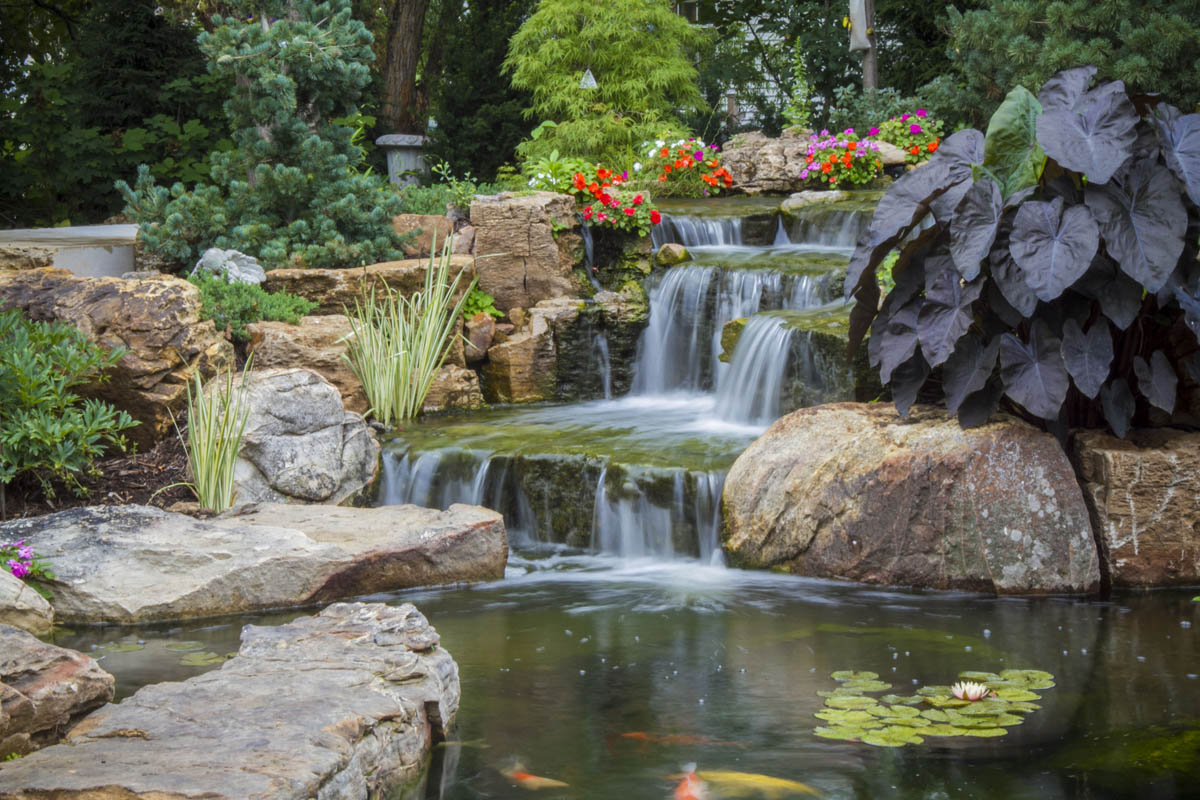 Fountains
When you think of water features, one often thinks of fountains. Arguably fountains are the most obvious and well-known man-made water feature. Fountains have been part of how humans enjoy water in urban and residential settings for hundreds of years. There are many beautiful and functional options for pond aerators and fountains, and it's worth thinking about which would best suit your needs.
Fish
There's nothing quite like watching beautiful goldfish moving around under the surface of your water. On the other end of the spectrum, a recreationally stocked fishing pond can bring just as much delight. Before you make any choices about stocking, make sure you've got an ecosystem that will allow your fish to thrive, and won't be hurt by them in turn.
Plantings
One often thinks about planting in terms of landscaping, but aquatic plants can be a lovely addition to a water feature. Cattail reeds on the shore, blooming water lilies, and the gentle wave of fully submerged greens can all play a role in making your water feature the best it can be.
Enjoy!
The most important feature of any lake, pond, stream, pool, or backyard puddle is your enjoyment. Maybe you are looking for an aesthetic feature, or maybe you would rather have a practical, recreational one. Are you planning to swim in it or simply look at it? Whatever features you choose to add, they should be tailored to your wants and needs.